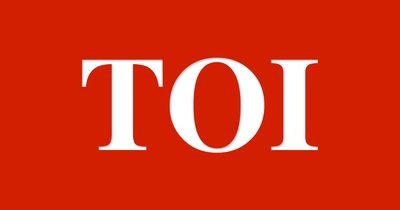 MUMBAI: Students may have settled in their virtual classrooms this year. But the new menace, say teachers, is early and primarylearners being fed when online classes are in progress. A survey of parents and teachers found that the virtualscreen, be it laptops or computers, have become the new 'idiot box'. Over 65% of parents said they feed their children during online class. This is in addition to thetime spent in front of a television while eating.
Teachers surveyed said over 55% students in the virtual class are eating at the same time. Atleast one fourth of the surveyed parents were happy to feed hot meals to their children, who were otherwise carrying coldfood in their tiffin boxes. Interestingly, 7% of teachers surveyed too admitted to eating meals during class.
Last year, say teachers, both parents and students weregetting familiar with online learning. "This year children and parents know about theonline drill. Now parents keep feeding children during school hours," said ateacher of class 3. Around 20% teachers said they waste time admonishing achild eating during class and get frustrated when parents don't listen. Atleast22% teachers felt they fear children can choke on their food as the feedinghappens when the child is involved in some school activity. Parents, 25% ofthem, admitted that it is easier to feed the child when he/she is busy on thescreen.
Dr Swati Vats,President, Early Childhood Association (ECA) and Association for PrimaryEducation and Research (APER), that surveyed 1,500 parents and 700 teachers acrossprivate and government schools said, "parents say the virtual learning timeclashes with their child's eating time or the sessions are too long, leavingthe child hungry."
The problem of eating along with schooling is more amongchildren attending morning sessions. A private school in Mumbai starts at 8.30am for primary kids. The children are glued to the screen till 1.30 pm. "Thereis a break of 15 minutes but my child misses her breakfast and lunch," said aparent. Another school in the city has online classes for primary students from11.30 am to 4 pm. Most of the children end up hurriedly eating lunch, said a parent. Over 40% of parents said their child sleeps till late and wakes up infront of the virtual screen.

FacebookTwitterLinkedinEMail