Coronavirus
"Folks, one can hold ALL of these things as true."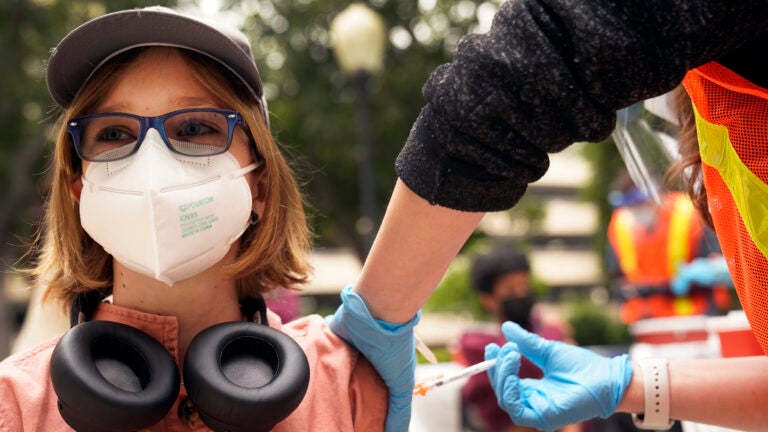 Dr. Megan Ranney is calling for greater nuance when it comes to talking about kids and COVID-19.
The emergency room physician and director of the Brown Lifespan Center for Digital Health reminded followers on Twitter this week that children can transmit the coronavirus. But she stressed she isn't saying families and communities need to keep living in fear of the virus.
"But we can and should be reasonable," she wrote on Tuesday. "This disease is not benign. If your kids can get vaccinated, do it."
If a child can't be vaccinated, the doctor advised having them wear masks when in indoor public locations.
On Wednesday, Ranney returned to the issue to emphasize that several points must be remembered when it comes to kids and COVID-19, including that children can spread it, the virus can be prevented by vaccines and masks, and with those preventative measures, communities can move back toward normal.
"Folks, one can hold ALL of these things as true … Unfortunately, many people think it's either/or," Ranney said. "If I tweet about the harm that Covid causes, I'm somehow creating fear. If I encourage back-to-school, I'm somehow ignoring kids' & communities' risk."
Last week, the Centers for Disease Control and Prevention updated its guidance for preventing the spread of COVID-19 in schools. The federal agency said masks should be worn by anyone aged 2 and older who is not fully vaccinated. Students and teachers who are fully vaccinated do not need to wear masks, according to the CDC. But the agency is recommending schools maintain at least three feet of physical distance between students within classrooms, along with masks for those who are not vaccinated, to reduce the risk of transmission.
The guidance has prompted debate among epidemiologists and officials about how schools should set up for the school year in the fall, WBUR reports.
Ranney said just because children can be affected by COVID-19 does not mean schools need to stay closed. But conversely, she pointed out that having schools open does not mean that masks and vaccines are no longer needed.
"Let's try to allow that one can talk about harm, while also talking about safety," Ranney said. "Some people need to be convinced of one, some need to be convinced of the other. But both are, empirically, true."
Newsletter Signup
Stay up to date on all the latest news from Boston.com