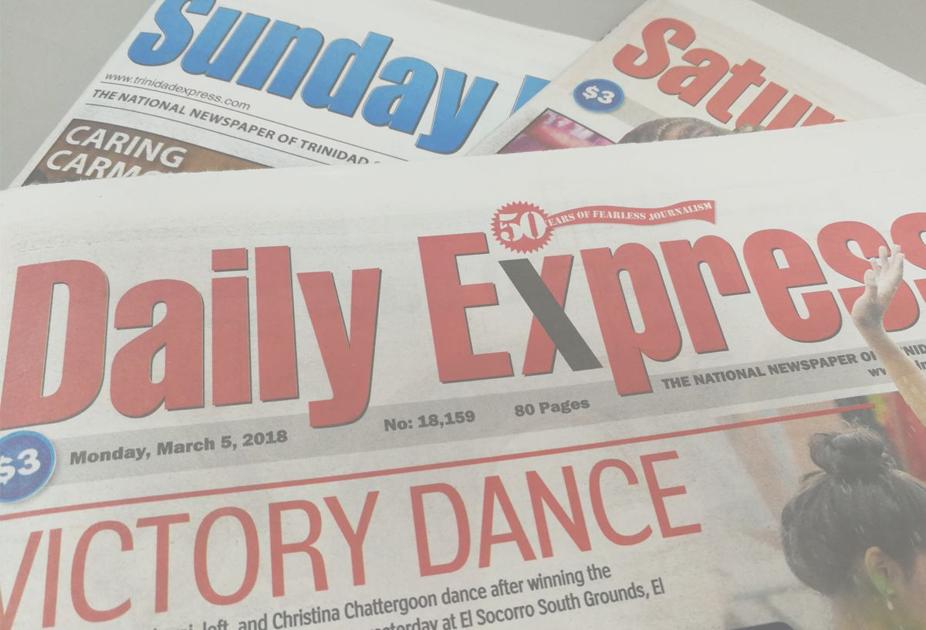 Opposition coalition A Partnership for National Unity and the Alliance For Change (APNU+AFC) yesterday criticised the Guyana government over its refusal to accept food aid from Trinidad and Tobago to assist flood-affected residents.
In a statement, the coalition opposition parties said flood-hit communities were still suffering from severe food shortages and there was no reason for Georgetown not to accept the food from Port of Spain.
"Thousands of flood victims are suffering for basic food items and are getting by day-to-day through the kindness and generosity of fellow citizens. There is a dire and urgent need for food supplies throughout the flood affected areas, particularly in Region 10 and parts of Region 6," the APNU+AFC said.
President Irfaan Ali confirmed yesterday that his administration had informed the Keith Rowley government in Trinidad and Tobago that his country preferred pumps rather than food items.
Ali told the Demerara Waves Online News/News-Talk Radio Guyana 103.1 FM that locally, Guyana had sufficient food to supply the flood-affected communities..
"What Guyana communicated, the Foreign Minister [Hugh Todd] in a conversation with the Foreign Minister in Trinidad and what we did was to ask for specific help in relation to pumps because we already have food and food supplies covered and we don't want to burden anyone in areas that we had covered," President Ali later told the online publication, Newsroom.
Ali said the request was for portable pumps, for which the specifications have been forward to the Trinidadian authorities, adding "we are awaiting a response now".
President Ali told Newsroom that it is not a case where Trinidad has a ship loaded with items and Guyana is refusing it, adding if Trinidad cannot supply the pumps, then Guyana would purchase them on its own.
Critical items
The Barbados-based Caribbean Disaster Emergency Management Agency (CDEMA), which has a team here monitoring the flood situation, on Thursday issued a situation report, saying that Guyana's immediate priorities included money to buy food, water, emergency housing (tents, tarpaulins), repair materials for damaged houses, transport services, health and sanitation education and facilities and cleaning materials.
CDEMA said from May 18 to June 23, a total of 22,784 cleaning hampers and 27,065 food hampers have been distributed across the Regions as a form of emergency relief.
In a June 18 letter sent by Foreign Affairs and International Cooperation Minister, Hugh Hilton, to his Trinidad and Tobago counterpart, he said the pumps were needed to remove excess water, but nothing else on the consignment list Georgetown had provided to the Guyana-based Caribbean Community (Caricom) Secretariat.
In the letter, Todd expressed "the sincere gratitude" of the Guyanese people in "the face of the severe flooding affected regions on Guyana" but added "the critical items at this time is for pumps to meet the urgent demand for enhanced drainage capacity".
—CMC