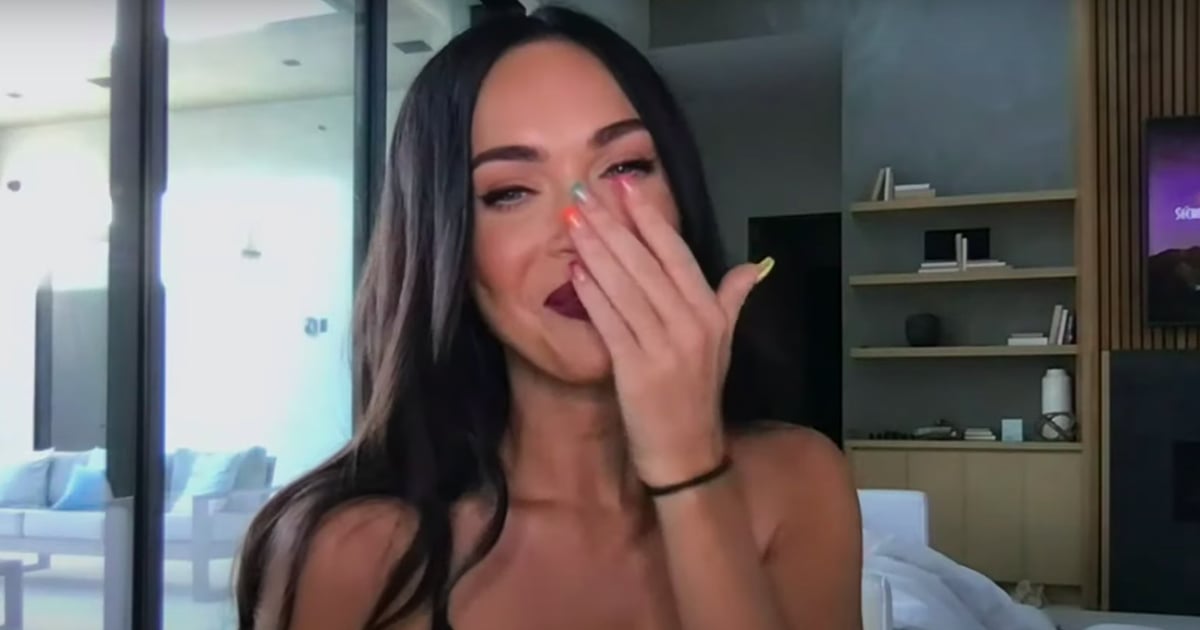 Megan Fox had a couple of special guests make an appearance during her Today Show interview. On Monday, two of the actress's sons snuck onto the screen while she was promoting her latest project Till Death in a conversation with Savannah Guthrie and Jenna Bush Hager. In a world of virtual meetings and interviews, many parents know the feeling of a surprise (and usually unasked for) cameo from kids in the background.
Megan explained she was sitting down for the interview shortly after her sons — Noah, 8, Bodhi, 7, and Journey, 4 — woke up that morning. At first, one of her kids was just walking in the background, before she jokingly told him to crawl by. Well, he took that to heart, and for the rest of the chat the boys snuck back and forth on their hands and knees. Megan could barely keep it together every time she caught them in her own camera.
During the conversation with Savannah and Jenna, Megan also opened up about the bittersweet experiences of motherhood. "I wish there was a way — I'm sure a lot of moms feel this way — where you could once in a while, for a day, put them back at that 2- or 3-year-old period," she said. "It's hard to watch them grow up so quickly. That is something I actually really struggle with a lot. I cry about it all the time because they grow up so fast." Well, these are the memories she'll be able to cherish with her cute kids forever. Check out Megan's interview above at the 24: 13 mark or watch the Twitter clip below.
Actress Megan Fox dishes on her new horror flick "Till Death," her relationship and motherhood. pic.twitter.com/fShZXaWeJO

— TODAY with Hoda & Jenna (@HodaAndJenna) June 28, 2021