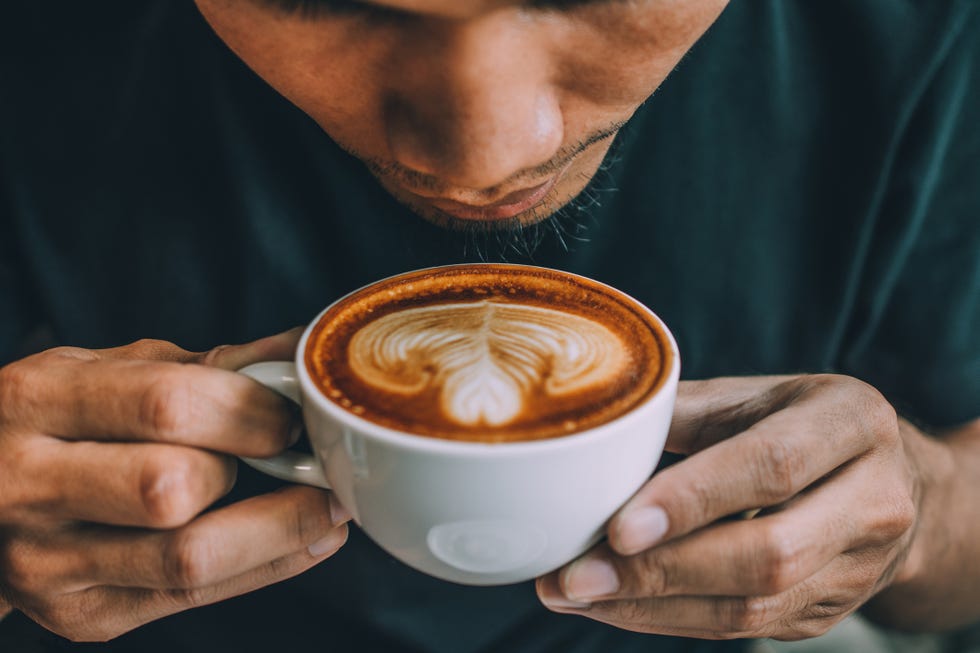 Our product picks are editor-tested, expert-approved. We may earn a commission through links on our site.
Show them they've bean good this year.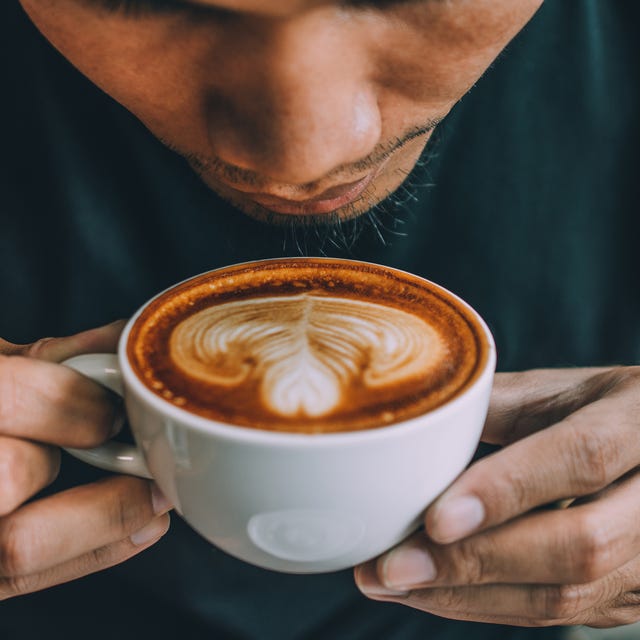 Getty
People who love coffee LOVE COFFEE.
Think about it: You've never met anyone who was like, "You know what? Coffee? I could take it or leave it" because those people don't actually exist.
You could reduce coffee's allure to the fact that it is a mood-altering drug delivery system—caffeine suspended in liquid. You could also argue that it's the caffeine dependency that makes people so rabid about having their morning (or afternoon, or after-dinner) cup.
But all those arguments discount the fact that with drinking coffee comes the ritual of drinking coffee. The thinking about making coffee, the preparations for making coffee, the actual brewing of the coffee, and then, finally, in all its glory, the drinking of the coffee. Oh, sweet mercy, the drinking of the coffee.
It's this process that makes coffee so wondrous. More so than any other beverage except possibly for tea (but who drinks that stuff?), coffee's ritualistic nature becomes part of your day—part of your life.
And for people who live for coffee, they need the right tools for to heighten the ritual. Tools like grinders, brewers, mugs, jugs, and even scales if they're in deep. That's who this list of coffee-centric gifts is for: People who love coffee, and would be delighted with any tool that may help them enjoy coffee even more.
So do them a favor and get them something nice, would you? Their coffee ritual deserves it because they deserve it.
Here are 15 coffee-lover-tested products to pick from.
1 of 15
A1 Automatic Coffee Machine
Pod-based systems were all the rage five years ago, and while everyone and their great aunt swore by their Keurigs, true coffee lovers knew the deal: All-in-one machines like this grind-and-brew rig from Jura have the performance to last (and last, and last…).
2 of 15
DRIP 14-Cup Programmable Coffee Maker
Maybe drip is more their style? This beast of a machine makes a giant jug of coffee and looks damn good doing it.
3 of 15
Cool Touch Kettle Pro
All-new from the iconic German brand, this durable-as-all-get out kettle does more than just store coffee. Specific temp settings allow you to hyper-adjust depending on the contents: coffee (and everything else—tea, etc). The most innovative feature? A lid that opens 70 degrees, diverting steam away from your face, which is the wrong way to wake up.
4 of 15
Hand Grinder
You could basically chuck this coffee grinder off a mountain and it would still work. Clip it onto your pack, grind away with adjustable steel burr grinders (it takes about a minute), and then brew. It's ready for adventure if you are.
5 of 15
The Original Phin Kit (Filter + Coffee)
Nguyen Coffee Supply
$28.00
Everything you need to make rich, robust Vietnamese-style coffee in a totally easy way. Nguyen Coffee Supply is based in Brooklyn, New York, but partners with a fourth generation coffee bean farmer in Vietnam's Central Highlands.
6 of 15
12oz Reusable Coffee Cup
Reinforced glass, a cork ring, and a leakproof lid form to make an incredibly simple reusable cup that you'll actually, well, use. Give this to the eco-conscious coffee drinker you know and they'll get it.
7 of 15
Where to Drink Coffee
Everyone loves a good coffee table book, but this coffee table book is literally about coffee, namely where to find the best cups in the world, regardless of where you are in the world.
8 of 15
Anti Gentrification Cxffee Club Subscription Box (2 Bags of Guji Mane a Month)
It's a coffee subscription service with a mission: to spotlight Black coffee makers. And not only does signing up buy you incredible beans but posters, playlists, and exclusive offers.
9 of 15
La Colombe AirScape Coffee Canister
Those fold-over tabs on coffee bags do a whole lot of nothing. Keep your coffee beans fresh with this AirScape Coffee Cannister featuring La Colombe's signature dove and logo. They'll stay way fresh, way longer than in that torn-open baggie.
10 of 15
Nanopresso Portable Espresso Maker
It looks like something out of Star Wars, but unlike Attack of the Clones it actually delivers. The portable espresso maker weighs less than a pound, measures 6 inches wide, and provides an impressive 18 bars of pressure so you get café quality crema every time you brew.
11 of 15
Encore Conical Burr Coffee Grinder
It's the Panzer tank of coffee grinders: expertly built, sturdy, and packs an impressive amount of power. Plus, it's versatile. With 40 individual grind settings, from fine to coarse, the Encore can grind for drip or espresso.
12 of 15
Mug²
The second-to-last update to this caffeine caddy doubled the battery life— meaning that off its  warming coaster, the mug will keep your drink hot to an exact preset temperature for  one and a half hours. The last update tricked out the mugs with flashy metallic finishes: silver, gold, and copper.
13 of 15
Pillivuyt Traditional European Coffee Bowl
Yeah, it's a big-ol coffee drinking bowl so you can really stick your face in there an inhale. It's like an expensive facial, but not so expensive.
14 of 15
Hario V60 Drip Scale and Timer
If someone in your life is the I'm-measuring-out-my-coffee-grounds-to-the-gram type of someone, then they've probably had a scale on their list for a while.  This battery-powered coffee scale has a built-in digital timer so they can time the perfect coffee bloom with every brew. It also powers off after five minutes to save battery.

15 of 15
Gourmet Coffee and Chocolate Deluxe Gift Box
You pick the coffee and the chocolates, or let the service do it. Warning:  This is probably a gift best given to the already perpetually over-caffeinated.
Advertisement – Continue Reading Below
Paul Kita
Paul is the Food & Nutrition Editor of Men's Health.
This content is created and maintained by a third party, and imported onto this page to help users provide their email addresses. You may be able to find more information about this and similar content at piano.io